Artist: Leonel Lopez
Height: 5 7/8"
Diameter: 8 1/4"
Circumference: 25 7/8"
Price: $800
ID: N_3208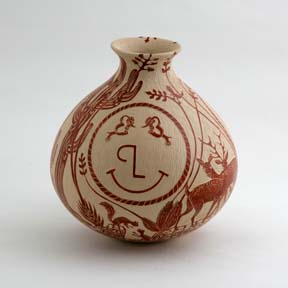 Reverse side: Leonel has composed his cattle
brands and spurs to make a happy face. This
remarkable artist combines the dry humor of a
cowpoke with superb artistry.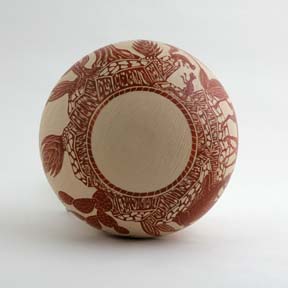 Bottom: The olla has a continuous non-symmetrical
design etched with escrito technique.
All photos copyright © 2004, FineArtsBiz